More Features
You will get lot of features with Motov.net optimized hosting

GIT/SVN Support
Web Developers love using version control systems. All of our hosting accounts can use GIT & SVN command line tools on our servers. Simply request SSH access to get started.

280+ Install Scripts
All our hosting accounts allow you to install popular software such as Wordpress, Drupal, Joolma and Magento in one easy step. Upgrading your software is just as easy!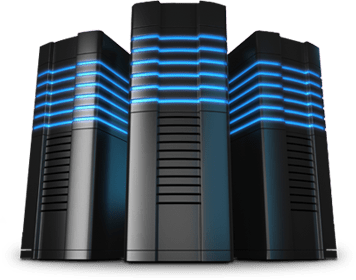 Why is it better than others?
It's optimized for great performance and is CMS friendly for systems like Joomla, WordPress and Drupal!
After spending years in web development, we decided to start our own optimized semi-dedicated shared hosting service. It is setup in a way to ensure effortless migration and stable service. We realise there are cheaper alternatives out there but the key feature in our service is that we are offering it as a "semi-dedicated" package, which means we are not overselling our servers and we have much less user per box. We are using modern fast servers from our provider Hetzner in Germany with guaranteed 99.9% uptime.
Semi-dedicated shared hosting service
Less users per server
Support for opcode caching engines
Support for SVN and GIT
Cloud backup for each customer
SSH Shell Access
Support handled by Web Developers
High priority support (Pro and Plus plans)
cPanel Semi-Dedicated Shared Hosting - Plans & Pricing
Unlike other shared hosting providers, we put less user per server to ensure your visitors get trouble-free fast site browsing experience.
SSD Virtual Servers - Plans & Pricing
Do you need a high performance server on affordable price? SSD VPS is the right choice for you! cPanel is available as an option!
Dedicated Servers - Plans & Pricing
Our Servers have both HDD and SSD storage options. You can combine both to ensure maximum performance and smooth user experience.